SCHEDULE OF EVENTS & ACTIVITIES: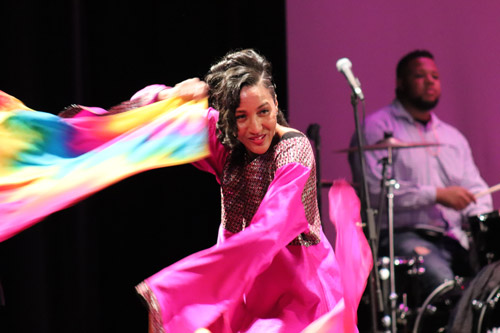 DIM & LONG BEACH UNITY MUSIC AND ARTS FESTIVAL
SATURDAY MARCH 7TH, 2020
(ONE-DAY Jamaica-themed Kick Off Event)
Cabrillo HS
2001 Santa Fe Ave.
LB, 90810
8:00AM-1:00PM: Registration/Check-In
8:30AM-1:00PM: Morning Worship Plenary, Classes (w/some of our signature DIM Instructors!), Workshops & Exhibitions
1:00PM-4:00PM: The Long Beach Unity Music & Arts Festival AND DIM Worship Concert Extravaganza
Kids Zone, Community Dance Classes, Guest Artists, Choirs, Dance Ministries & Companies, Food/Merchant/Resource Vendors
DIM INTERNATIONAL: REJUVENATE TO ACCELERATE 2020
SUNDAY MARCH 22nd – MONDAY MARCH 30th, 2020
Phase 1: March 22-26, 2020 DIM REJUVENATE! (Scripture Foundation: Isaiah 38:16-17)
Terra Nova All-Suites Hotel Kingston, Jamaica
A Faith Formation Gathering for ages 55 & up
Convener/Chief Intercessor: Reverend Dr. Cecelia Williams Bryant
SUN.  3/22 – CHECK-IN / REGISTRATION @ Terra Nova All-Suites Hotel, Kingston JA
MON. 3/23 – WED. 3/25 (DAILY)
7:00AM Breakfast On Your Own
8:30AM Morning Glory: Intro. To Christian Yoga (Stretch) – JAMILA CARNEY
9:30AM Spiritual Formation – REV. DR. CECELIA WILLIAMS BRYANT
10:30AM Majestic Movement & Grace in Motion (Class for persons with limited mobility) – TIFFANY FOWLER
Option 1: Aquacize – (TBA)
Option 2: Liturgical Dance – REV. EMILY PARDUE
11:45AM Journaling: Write What the Spirit Says – HELEN HUTCHINSON @ Botanical Gardens
Hymns of Meditation: (16th District)
12:30PM Lunch on Your Own
2:00PM Cultural & Tourist Options (Separate Fees May Apply)
Monday Evening: Government Welcome Reception – (Time TBA)
Wednesday Afternoon: DIM Sky Kids PLAYGROUND GROUNDBREAKING (optional)
8:00PM Nightly:
MONDAY:  Hour of Global Intercession
TUESDAY: Holy Communion
WEDNESDAY:  Combined Worship Service DIM REJUVENATE TO ACCELERATE CONVOCATION
Phase 2: March 25-30, 2020 DIM ACCELERATE! Sacred Arts & Music Convocation (Scripture Foundation):
Terra Nova All-Suites Hotel and Edna Manley College of the Visual & Performing Arts
Dance, Music, Spiritual Formation, & Transformation (Ages Teen & Up)
Rev. Stephanie Adams & DIM International Faculty
TUE. 3/24 –  WED. 3/25 – CHECK IN/REGISTRATION @ Terra Nova All-Suites Hotel | Courtleigh Hotel
THU. 3/26 – SAT. 3/28 (DAILY)
7:00AM Breakfast On Your Own
8:15AM Morning Meditations & SON Salutations Christian Yoga OR Aquacize On Your Own
8:45AM Departure for Classes (Off-Site; Edna Manley College of the Visual & Performing Arts)
Departure for Playground Building Site @ Chapel of Christ AMEC (Religious Neighbors & Team)
9:30AM Plenary Session (Theater)
10:00AM – 1:00PM Dance, Music, Drama & Spiritual Formation Class Options;
Outreach Options
1:00PM Lunch & Afternoon Meditation On Your Own
2:00PM – 5:00PM Dance, Music, Drama & Spiritual Formation Class Options;
Outreach Options; Cultural & Tourist Options (Separate Fees May Apply)
5:00PM Dinner & Evening On-Your-Own
SAT. 3/28 – OUTREACH | BUILDING | HEALTH & WELLNESS | BEAUTIFICATION | DANCE & MUSIC DISCIPLESHIP (Full Day)
8:00PM Nightly
WEDNESDAY: Combined Worship Service DIM REJUVENATE TO ACCELERATE CONVOCATION
THURSDAY:    Hour of Global Intercession through Dance
FRIDAY:          DIM Culture-JAM Fest
SATURDAY:    DIM REJUVENATE TO ACCELERATE Closing Worship Celebration
SUNDAY 3/29
7:00AM Breakfast On Your Own
7:45AM Early Morning Worship & Commissioning @ the Beach (Kingston)
8:45AM Departure to Ocho Rios Beaches / Dunn's River Falls (Separate Fees May Apply) OR Other Cultural/Tourist Option Available
MONDAY 3/30 – DIM Delegates Depart
CULTURAL & TOURIST EXCURSION OPTIONS NEAR OR IN KINGSTON:
Hellshire : Seafood & Lounging by the Water (Not for Swimming)
Lime Cay Beach (Swimming & Lounging)
Bob Marley Museum
Devon House (Shopping, Premiere Ice Cream, History)
Hope Botanical Gardens & Zoo
Emancipation Park (Leisure & History)
National Gallery of Jamaica
Market Place
Tracks & Record Restaurant (Owned by Usain Bolt)
Strawberry Hill Spa (Mountains) The Blue Mountains (Award-wining coffee & scenic adventures)
The Blue Mountains (Award-wining coffee & scenic adventures)
PLEASE NOTE: A $10.00 Late Processing Fee will be added for all On-Site Registrants
No personal checks accepted after March 2nd, 2020. Payments received thereafter must be cash, credit card, money order or Church/Ministry/Organization check. Please make checks payable to: LONG BEACH UNITY FESTIVAL
REGISTRATION IS REQUIRED FOR ALL CLASSES AGES 6 & UP. JAMAICAN CHILDREN AGES 6-12 YEARS RECEIVE FREE ADMISSION TO ALL CHILDREN'S CLASSES. ADULT CHAPERON REQUIRED (1 ADULT PER 5 MINOR CHILDREN)
*ADMISSION TO THE 1-DAY DIM & THE LB UNITY FESTIVAL @ CABRILLO HS ON SATURDAY MARCH 7TH is FREE to ALL PRE-REGISTERED DIM DELEGATES, CHILDREN UNDER 12 YRS, & STUDENTS W/VALID I.D.
ALL OTHERS:  $5.00 DONATION @ THE GATE. Proceeds go to the Sky Kids International Creative Arts Initiative in Jamaica.
LEVELS AND CLASS PLACEMENT:
Levels: ADVANCED/INTERMEDIATE/BEGINNER
Upon Registration please indicate your CURRENT LEVEL of technical expertise as it relates to your artistic discipline.
CLASS BREAK-OUT CATEGORIES:
Directors/Leaders
Adults (Men & Women – 18-55yrs.)
Adults/Limited or Low-Impact Movement (Men & Women – 56yrs. & up)
Pastors/Clergy/Ministers of Music & Arts
Teens (13-17yrs.)
Sky Kids Academy I Children (Beginners 6-12yrs.)
Sky Kids Academy II Children (Intermediate/Advanced 6-12 yrs.)
DIM Disciplines & Course Listings:
Teens (w/accompanying Chaperons) and Adults are free to choose from more than 40 classes within the various disciplines of study and course titles listed below. Children ages 6-12 will have a specialized course track pre-assigned to them (Sky Kids Academy I or II) according to their level of expertise and experience: Participants in groups aged 17 & under must be accompanied by an adult (21 years +) chaperon. There will be ONE (1) Adult Chaperon per every FIVE (5) youth.
DIM/LBUF DISCIPLINES: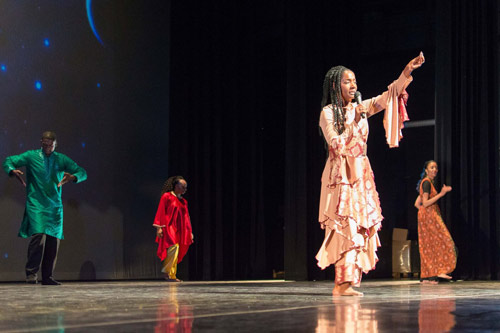 CONTEMPORARY DANCE
Includes a multitude of technique classes including but not limited to Modern, Ballet, Repertory, Jazz, Improvisation, Dance Composition (Choreography), Lyrical, Tap, Salsa, Afro-Caribbean, Afro-Modern, W. African.
HIP HOP
Includes a wide variety of styles/genres of urban/street dance techniques including but not limited to Old School, House, Tribal Funk, Hip-Hop Fusion, Krump, Pop-Locking, Urban Groove.
MUSIC & WORSHIP
Includes specialized classes for singers, worship leaders, directors, musicians, and clergy in the area of sacred music and worship including but not limited to vocal techniques, choir, songwriting, leading worship, choir conflict/resolution, balancing sacred vs. secular, music of this millennium.
THEATER & MIME
Includes traditional acting techniques, monologues, creating plays and productions, effective use of physical expressions through body language, gestures, and ultimately creation of musicals, choreo-dramas, and dances inclusive of mime technique.
PAGEANTRY
Includes an introduction to use of flags & banners, use of worship arts & pageantry to reach nations, creation & crafting of flags & banners, prophetic relevance and messages through pageantry, identifying purpose and use of new pageantry tools.
SPIRITUAL FORMATION & PROPHETIC MINISTRY
Includes specialized bible teaching with application on the introduction to the prophetic gift, how to release your spiritual gift, becoming a prophetic intercessor, and how to pray prophetically for nations.
VISUAL & MEDIA ARTS
Includes introduction to photography, film making, videography, creative crafting, paint meditation, ministry & social media.
FITNESS
Includes high-energy Cardio & Soul-Kickboxing, Zumba Jama, Pilates, Holy Yoga, Cardio-Barre, Dance Meditation, Nutrition, and Self-Defense Techniques.
SKY KIDS ACADEMY I (Beginner level, Children Ages 6-12)
Includes specialized focus just for kids who are new to performing arts and music; Includes an energetic, fun, and technical mix of all movement-oriented disciplines with emphasis on dance, kids choir, physical fitness, and visual arts.
SKY KIDS ACADEMY II (Intermediate-Advanced, Children Ages 6-12)
Includes specialized focus just for kids who have 3 or more years of dance training AND/OR have advanced expertise in performing arts and music; Includes faster pace, energetic, technical mix of all movement-oriented disciplines with emphasis on dance, kid's choir, and physical fitness.
DANCER IN ME COURSE LISTINGS ©: 
ADMINISTRATION, MANAGEMENT, & RETENTION OF YOUR MINISTRY TEAM (Leaders/Directors)
AFRO-CARIBBEAN TECHNIQUE
AFRO-JAZZ TECHNIQUE
AFRO-MODERN TECHNIQUE
ACTING TECHNIQUE FOR MIME MINISTRY
ACTING TECHNIQUE FOR CHILDREN
BANNER POWER: SHIFTING THE ATMOSPHERE
BATTLE FOR THE SEED: Strategies for those teaching YOUTH & MILLENNIALS
BEFORE WE GO: UNDERSTANDING TERRITORIES & OUTREACH
BUILDING YOUR MESSAGE WITH DANCE & PAGEANTRY
CHILDREN CREATING DANCES (Dance Composition)
CONTEMPORARY WORSHIP TECHNIQUE
CONTEMPORARY BALLET TECHNIQUE
CONTEMPORARY LYRICAL TECHNIQUE
CREATING COMMUNITY THROUGH USE OF THEATER
CREATIVE DRUMMING FOR DANCERS
DANCE COMPOSITION: ON EARTH AS IT IS IN HEAVEN
DANCER IN ME CHILDREN'S CHOIR
DANCING YOUR PRAYERS WITH POWER
DOCUMENTARIES: THE PROCESS TO PUTTING YOUR STORY ON SCREEN
ELEMENTS OF A HEALTHY CHOIR
IMPROVISATION THAT LAYS GROUNDWORK FOR CREATIVE/PROPHETIC DANCE
JAZZ FUSION TECHNIQUE
MAKE US ONE: COMMUNITY BANNER-MAKING
ME TOO: HEALING THE HURT THROUGH MOVEMENT
MODERN DANCE TECHNIQUE
MIGHTY ME! MIME TECHNIQUE FOR KIDS
OUT OF ORDER! HOW TO ESTABLISH EFFECTIVE PROTOCOL (Leaders/Directors)
PLANETSHAKERS COMMUNITY CHOIR
PLAYWRITES & PLANETSHAKERS: HOW TO CREATE PLAYS & PRODUCTIONS
POWER of the MIME: TECHNIQUE & APPLICATION
PRODUCTION: START-TO-FINISH PRESENTATIONS FOR OUTREACH
PROPHETIC SINGING & SONGWRITING
PROPHETIC UNITY IN PAGEANTRY
PROSPER & BE IN GOOD HEALTH: FINANCIAL PLANNING FOR YOUR MINISTRY
SACRED VS. SECULAR: ARTISTS NAVIGATING TWO WORLDS
SAN DO KAI MARTIAL ARTS & KICKBOXING
SALSA TECHNIQUE: (INDIVIDUAL & PARTNERING)
SELF DEFENSE STRATEGIES FOR WOMEN
SCHOOL OF HIP HOP (Specialty Track)
SCHOOL OF THE PROPHETIC (Specialty Track)
SOCIAL MEDIA, MINISTRY, & EXPOSURE
SOUL OF THE SINGER: VOCAL TECHNIQUE FOR SINGERS
SPIRIT DANCE MEDITATION
STEP TECHNIQUE: (Beginner /Intermediate/Advanced)
TAP TECHNIQUE & RHYTHM IN THE SPIRIT
TELLING A STORY THROUGH ACTING & DANCE (CHOREO-DRAMA for Young People)
USE OF PAGEANTRY & ARTISTRY FOR EFFECTIVE OUTREACH & EVANGELISM:
WEE-HOP! Hip-Hop for Kids: (For Kids, Taught by Kids)
WEST AFRICAN TECHNIQUE: SACRED CONTEXT
WORSHIP TEAMS THAT SET THE ATMOSPHERE
WRITING & MOVEMENT TO SPOKEN WORD
ZUMBA
WHAT TO WEAR & WHAT TO BRING:                          
Daytime Attire:
Modest, conservative dance and movement attire which appropriately covers the body in decency and order. Bring appropriate footwear for techniques in tap, jazz, ballet, & urban. Please no jeans, shorts, tubes, tanks, or large jewelry in class. Official DANCER IN ME TEE SHIRTS will be available on-site for purchase. Be sure to bring sneakers/comfortable walking shoes. PACK LIGHT for the day with toiletries, water bottle, change of clothing (for night concerts), medications, money for vendors, and snacks as needed.
Evening Attire, Colors, and Worship Tools:
The entire DANCER IN ME Delegation should be in their full dance garments representing your team's creative style, flavor, beauty, glory to God and UNITY! Guests are encouraged to dress comfortably and participate fully in movement ministry.
IN LONG BEACH: Worship Concert Celebration, SATURDAY MARCH 7TH @ THE LONG BEACH UNITY FESTIVAL, 3:00PM
IN JAMAICA: Worship Celebrations and Concerts take place on WEDNESDAY 3/25, FRIDAY 3/27, & SATURDAY 3/28.
All worship celebrations are open to the public; a free-will offering will be taken.
Please be sure to bring Journal, Flags, Billows, Banners, Streamers, Tambourines and other Worship Tools to the entire conference experience!
VENDOR VILLAGE PARTICIPANTS:
Marketplace Village Vendors:  Vendors for DIM & LBUF ON-DAY CONFERENCE @ Cabrillo HS will be accepted until 3/2/2020 and are placed logistically on a first-come, first served basis. Food Vendors/Booths are ONLY accepted for The Long Beach Unity Festival on Saturday 3/7/2020 @ CABRILLO HS. ALL REQUIRED CITY PERMITS & LONG BEACH HEALTH DEPT. PERMITS MUST BE PRESENTED TO LBUF/DIM PRIOR TO THE DAY OF MAIN EVENT—NO EXCEPTIONS.  The Dancer in Me @ CABRILLO HIGH SCHOOL accepts merchant & resource vendors only upon approval.  For Payment, Registration, & Other Vendor Info, Click "REGISTER HERE" on the Homepage at www.lbunitysop.com
CLICK BELOW TO DOWNLOAD VENDOR PDF APPLICATION
Advertising & Sponsorship Opportunities:
Want your business, ministry, or special event highlighted for the duration of the DIM International? Place a DIGITAL AD or BANNER for $200 to run throughout DIM. Artwork must be done at high-resolution, jpeg file. Deadline for artwork submission March 15th (Approval Required – Email to LBUNITY@YAHOO.COM).
Travel Dates, Airports, Hotels & On-Site Transportation: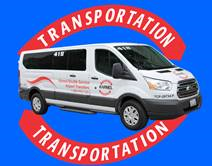 AIRPORT/AIR TRAVEL REQUIREMENTS:  All Delegates should fly into Norman Manley International Airport in Kingston, Jamaica. Delegates may book airfare on-your-on, OR contact CARLA VAULT SCOTT, KINGDOM TRAVEL @ 301-706-3556 for assistance with group travel. U.S. Citizens must have a valid (current) Passport for entry. If traveling from another country, please consult your local government for Visa/travel requirements prior to your registration.
GROUND TRANSPORTATION: Round-Trip airport & in-country ground transportation to Terra Nova Hotel and DIM recommended hotels will be provided for delegates at $100 USD PER PERSON (PAID IN CASH ONLY, ON-SITE UPON ARRIVAL & AIRPORT PICK-UP). Preferred flight arrival times into Kingston for delegates requiring transportation are between 10:00AM – 2:00PM or 4:00PM – 8:00PM. TRAVEL ITINERARIES must be received VIA EMAIL TO: LBUNITY@YAHOO.COM no later than MARCH 7TH 2020. 
HOTEL ACCOMMODATIONS:   (MUST BE OFFICIALLY REGISTERED PRIOR TO BOOKING)  Upon registration, your Eventbrite Confirmation details will be sent to DIM Travel Consultant CARLA VAULT-SCOTT, KINGDOM TRAVEL @ 301-706-3556, EMAIL Kingdomtravel@comcast.net. All bookings for DIM headquarters, the beautiful TERRA NOVA ALL-SUITE HOTEL, located @ 17 Waterloo Road Kingston 10, Jamaica are arranged through Kingdom Travel.  Special rates for Terra Nova All Suite Hotel (inclusive of FULL buffet breakfast) range from $189 to $225 USD per night (taxes not included) from 3/22-3/30/2020. IMPORTANT: @TERRA NOVA: Double Rooms (i.e. 2 beds) are limited availability; Majority of rooms are King Bed with Sofa Bed pull-out. 50% Deposit per person due at time of booking. DEADLINE DECEMBER 15TH, 2019.
OTHER RECOMMENDED HOTEL OPTIONS IN KINGSTON: (book on-your-own)
The Courtleigh Hotel ~ Knutsford Blvd. Kingston, Jamaica ~ Phone: 1-876-936-3570                                     
Knutsford Court Hotel ~ 16 Chelsea Ave. Kingston, Jamaica ~ Phone: 1-876-929-1000
AC Marriott Hotel ~ Address: Lady Musgrave Road 38-42 Kingston 5, Jamaica ~ Phone From the US & Canada: 1-888-236-2427 Direct: 876-750-3000
DOWNLOAD FORMS
2020-Dancer-in-Me-AND-Long-Beach-Unity-Festival-Vendor-Application
CODE-OF-ETHICS-CHAPERON-RESPONSIBILITIES-2020