"STAY TUNED" for more powerful events IN-PERSON and VIRTUALLY!
THE DANCER IN ME SACRED ARTS & MUSIC TRAINING INSTITUTE takes place annually in Southern California. It is one of the largest, most diverse, and uniquely anointed training conferences on the West Coast for performing arts, literary arts, drama, and music, with an emphasis on dance. THE DANCER IN ME draws more than 500 dancers, singers, musicians, poets, and entrepreneurs, and ministers from across the U.S. and abroad who desire professional training, spiritual enrichment, and community engagement.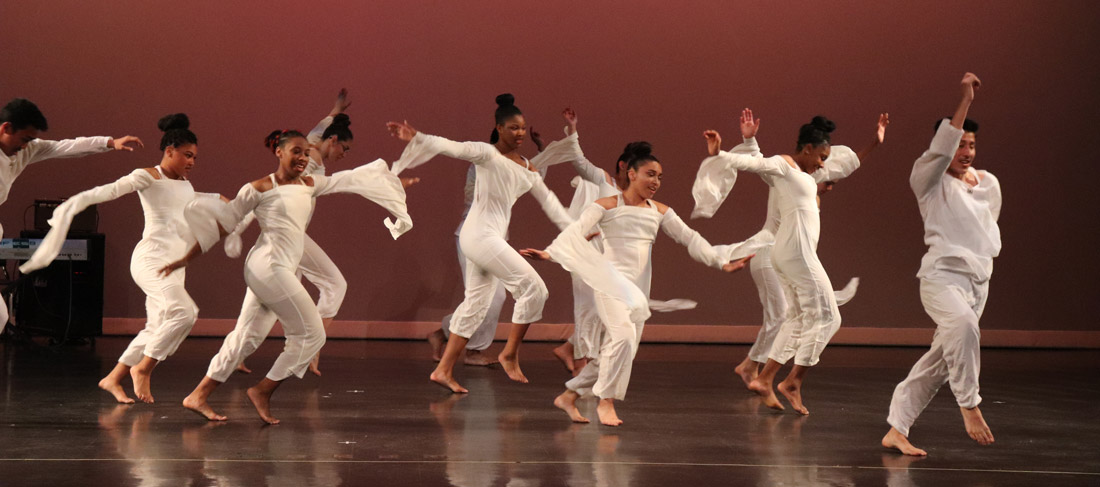 The Dancer in Me Sacred Arts & Music Training Institute originated in 2011 in Los Angeles, CA. It is produced by non-profit 501c3 organizations, The Long Beach Unity Festival (Stephen Adams, President/CEO) and Spirit of Praise Sacred Artistry International (Rev. Stephanie Butler Adams, Founder/Executive Director)—a husband & wife team; in collaboration with Cabrillo High School, California State University Long Beach, the Music & Christian Arts Ministry of the AME Church and a host of agencies, supporting churches across multiple denominations, organizations, and faith communities. Under the leadership of its visionaries Stephen and Stephanie Adams, The Institute calls sacred artists, singers, musicians, dramatists, pageantry technicians, dancers, and entrepreneurs worldwide to equip leaders, instruct individuals, and transform lives while impacting nations through artistic ministry.
DIM features a team of more than 25 uniquely skilled, anointed, and nationally & internationally renowned facilitators, 40+ classes, and a continuous atmosphere of liberation, inspiration, networking, and creative excellence for ages 6 and up. Artistic disciplines include specialized tracks in Dance, Music, Drama, Literary Arts, Spiritual Formation, Fitness, Pageantry and Visual Arts.